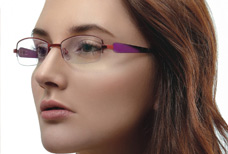 Glasses Lens
Lens of eyeglasses can be classified as followings. Single Optical Lens: hypermetropic and near-sighted; Photochromic Lens: color of the lens is changed with the varying of surrounding lights to reduce the glare. Tinted Lens: increasing the intensity of lens color but reducing glare at the same time, suitable for people who is sensitive to lights; Polarized Lens, effectively inhabitting glare and making articles clear; Progressive Lens: far and near light district are provided in the same lens to look far, near and medium in a natural comfort; Progressive Photochromic Lens: having both far and near light district on the same lens, and the color varies in accordance with the lights. Onsen Ryokans Around Mount Fuji Narita Airport Private Transfer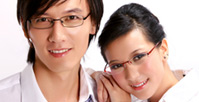 Single Optical Lens (long and short sightedness) is resistant to radiation, static, ultraviolet ray and eyestrain (1.556 aspheric lens, 1.591 aspheric lens, 1.665 aspheric lens, 1.738 aspheric lens). Compared with sphere lens, it has thinner edges, more beautiful outlooks and less deformation of aberration.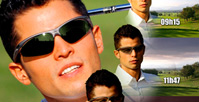 Color of the photochromic lens is changed with the surroundings, allowing you to deal with various light environment. With anti-UV400 effect, photochromic lens can cut off the ultraviolet the frequency of which is below 400mm and prevent you from cataract cause by excessive exposure to ultraviolet lights.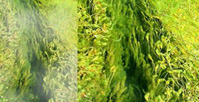 Polarized lens can effectively inhibit the lights bad for eyes, such as strong lights, reflected light and Uv400, to maintain eye health. Designed on base of ergonomics, the polarized lens is comfortable to wear on any occasion, like travelling, driving, fishing, skiing, mountain climbing or golfing.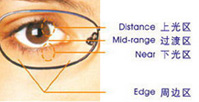 Progressive lens combines the far and near light district on one lens using progressive dioptre. So you can get the degrees for long distance, medium distance and short distance on one lens. It has such advantages as follows: 1) no difference in appearance with regular lens; 2) progressive changes in degree won't arouse any shifting feeling; 3) the progressive adjustments won't cause any eye strain.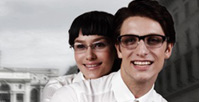 Progressive Photochromic Lens
Progressive photochromic lens provide far and near light district on the same lens for long, medium and short distance. Color intensity of lens changes in accordance with the surrounding lights to make you easy with all kinds of light environment. The lens is resistant to computer radiation and ultraviolet light.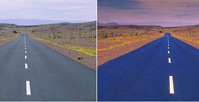 With beautiful colors, the tinted lens increases the color intensity at the same time with reducing glare, suitable for light sensitive people. Grey lens can well absorb ultra-violet light and infrared light in balance. So the light is flattened but colour distortion is minimized, which makes your visual more natural. Brown lens can filter blue light, and enhance visual contrast and definition. It is suitable to wear in foggy and hazy environment.
Contact Us
Details
Payment Method
Details
Cash is available (CNY, USD, EUR, CAD, GBP)
International Credit Card Acceptable (No Processing Fees)
50% of the total payment as deposit is required; the balance due on delivery.
Hassle free refund is subject to any damage or blunder caused by Lanzijing.