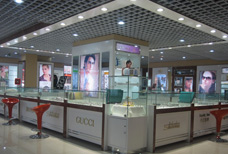 About Us
Beijing Lanzijing Glasses Store is a leading brand in Beijing optometry industry. Located in the bustling Chongwen business district, Lanzijing glasses shop covers an business area of over 300 square meters with a great variety of frames, lens and sunglasses. We are well-known for accurate visual test, advanced skill, good quality, reasonable price and the capability to undertake customized prescriptions. Lanzijing is equipped with a professional team of optometrists, sales clerks with years of experience, as well as English, French and German interpreters to assist foreign clients. To guarantee the high quality of glasses products, we introduced refractometer, detector, auto edger and corneal topography from TOPCON of Japan. We also offer our customers a number of free services, including optometry, cleaning, adjustment, maintenance and delivery. Not only focusing on the local market, Lanzijing also welcomes the foreigners who work, study or travel in Beijing to come and buy suitable eyeglasses with budget prices. Having been highly praised from home and abroad, Lanzijing Glasses Store is the best place to buy glasses in Beijing!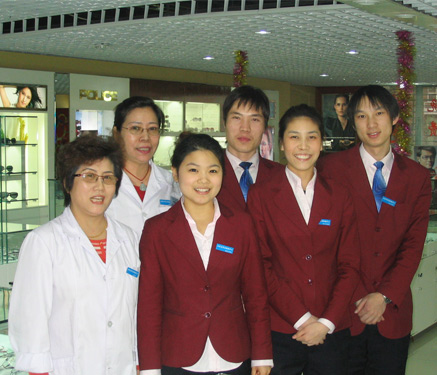 Contact Us
Details
Payment Method
Details
Cash is available (CNY, USD, EUR, CAD, GBP)
International Credit Card Acceptable (No Processing Fees)
50% of the total payment as deposit is required; the balance due on delivery.
Hassle free refund is subject to any damage or blunder caused by Lanzijing.