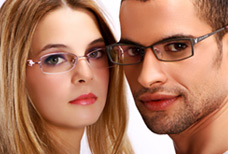 Glasses Frame
Glasses frames mainly have three types: Titanium, Nickel-free material, Sheet. Being elegant, stylish and comfortable is their leading design concept. Inspired by the fasion elements from Italy, each frame reflects the pious attitude of fashion through its elegant designs and exquisite skills. All materials used are in the pursuit of health, eco-protection and lightness. Frames of Lanzijing Glasses Store will always keep you at the top of fashion and health.
More Products>>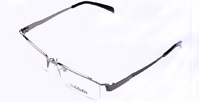 Characteristics: Titanium is a kind of light but hard material. Its good functions of bearing high heat and corrosion is as good as platinum. No allergic reactions to human skin. Suitable for sensitive people.
Technology: Glasses legs are either hand-painted with enamel or inlaid with artificial diamonds. Every pattern is a good explanation of your unique personality and noble status.





More Products>>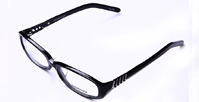 Characteristics: Desinged to the principal of fashion, creativeness and distinct colors, the sheet frames are combined with muti-olor or double colors. They have high transparency and beautiful grain which can easily matched up with your clothes.
Technology: The elaborately pattern and LOGO inlaid with metal make the whole frame legs full of fashion sense.





More Products>>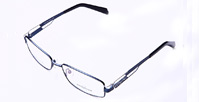 Characteristics: Taking health, eco-friendly, lightness and delicacy as the design concept, Nickel-free material can effectively inhibit the skin allergy, itching, swelling and rot caused by Nickel. No side effects to human body.
Technology: The superior technology of surface glazing and stoving varnish, combined with elaborate carving, artificial diamond and distinct colors, make the whole design energetic imaginative and charming.





Contact Us
Details
Payment Method
Details
Cash is available (CNY, USD, EUR, CAD, GBP)
International Credit Card Acceptable (No Processing Fees)
50% of the total payment as deposit is required; the balance due on delivery.
Hassle free refund is subject to any damage or blunder caused by Lanzijing.